Pilgrimshotellet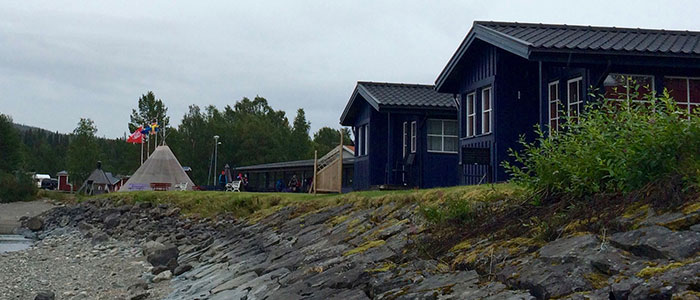 Breakfast
Breakfast buffé for hotel guests 7.00 – 9.00 Monday – Friday. Saturday - Sunday 8.00 – 10.00. (During summer 8 - 10.00 every day).
If you wish to eat breakfast with us but are not staying at the hotel, please let us know the day before.
If you wish to have breakfast a different time of day, please speak with our staff the day before.
Standard prices - including breakfast
Hotel rooms
Single room 1100 sek,
Double room or twin share 1350 sek
Large double room 1450 sek
Family room 2 + 2 beds, 1500 sek.
Shower, WC, Tv in all rooms.
Breakfast included
Jacuzzi and sauna
1000 sek / 2 hours. 500 sek / 2 hours for hotel guests.
Cabin suite 2300sek, including sauna & Jacuzzi. Right by the lake shore, with access to the dock. Breakfast, cleaning and beds made up.
Large double bed and small extra bedroom with one bed. Mini kitchen, shower & toilet. Max 3pers.
Cabin suite 1800sek: including Large double bed, cleaning, beds made up and breakfast. (Without Jacuzzi and sauna.)
Cabin suite 1500 sek, including cleaning, bed and breakfast. Two or three beds, two single beds and a double sofa bed,
Small extra bedroom with one bed. Mini kitchen, shower & toilet. 3 or max 4pers.
Apartment up to 4 persons
Apartment 1000 sek, cleaning included. Breakfast and sheets not included. Open plan. Mini kitchen, shower & toilet.

Pilgrimshotellet is a portal to one of Scandinavia's greater protected wilderness areas. Our focus is to offer world-class nature experiences, whilst also providing space for reflections and thoughts that are not always allowed space in everyday life. At the hotel we aim to provide an open atmosphere that allows for great meetings and conversations between people. Here you will meet the tourist, business traveler, pilgrim and nature lover. Whatever the reason for your visit, we extend our warmest Welcome!