Mountain Fishing in Frostviken
Fishing Licence Frostviken kortet - one licence - 110 fishing waters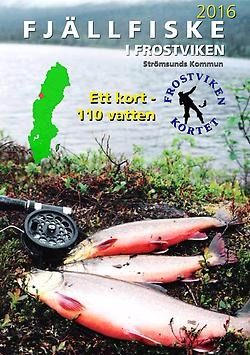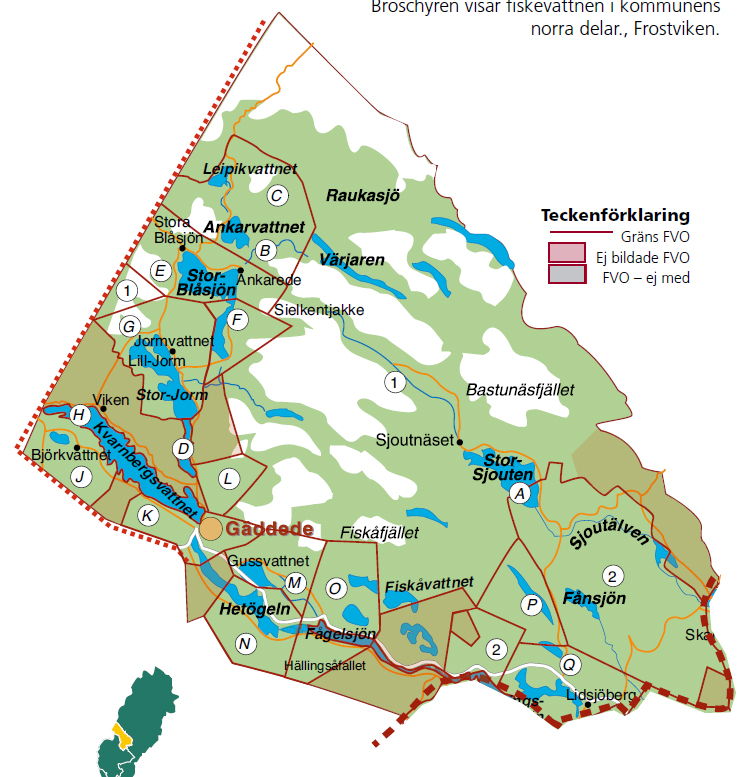 The Frostviken mountain area is not only geographically at the top of Jämtland – the sport-fishing is amongst the absolute best the mountains have to offer.
Frostvikenkortet Fishing licence is available from amongst others the Tourism Centre in Gäddede.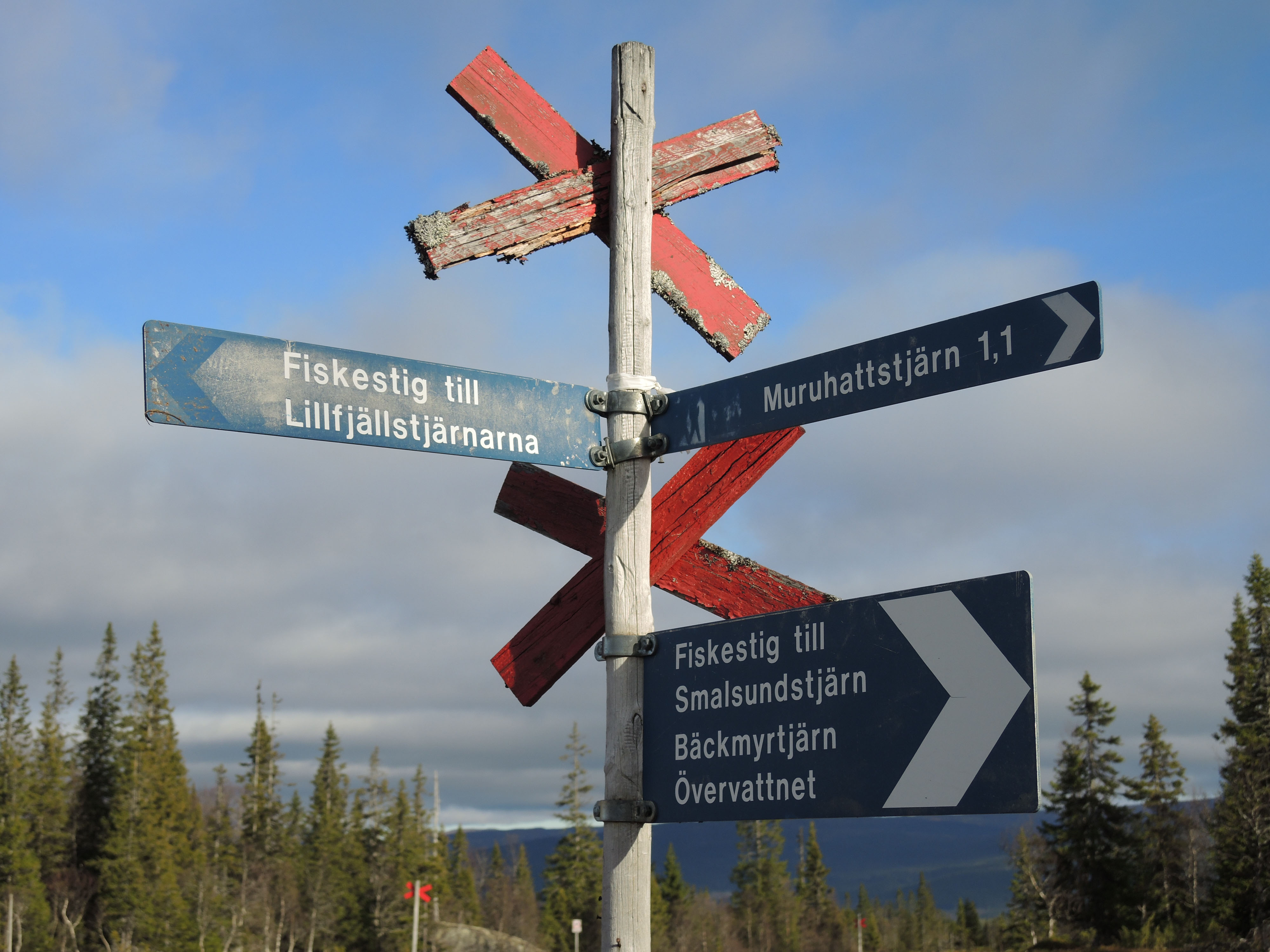 The Frostviken Card licence also applies to Lillfjället and Muruhatten. You can hike the trail outside the hotel past Yttervattnet towards Övervattnet, at which point the trail branches out: To the left you hike to the Bäckmytjärnen and straight ahead it continues towards Muruhattjärn and around Övervattensberget. At a small lake at the mountain Muruhatten there is a small hut to stop at.
From Muruhattstjärnen the trail continues before it turns off towards the top of Lillfjället. At the top lies the cabin, "Lillfjällstugan". After this it goes back down to Gäddede. The area contains a lot of marshes, so please wear suitable boots. In the lakes and waters there is Arctic char (Röding) and Trout (Öring).
Fishing at the Renbetesfjället Mountain
You can fish in many of the lakes on Renbetesfjället mountain from 15/6 - 15/9. For more specific information and purchase of fishing licenses here, please look on the web via the council link, click on the map below. Click on the lake/area you find interesting.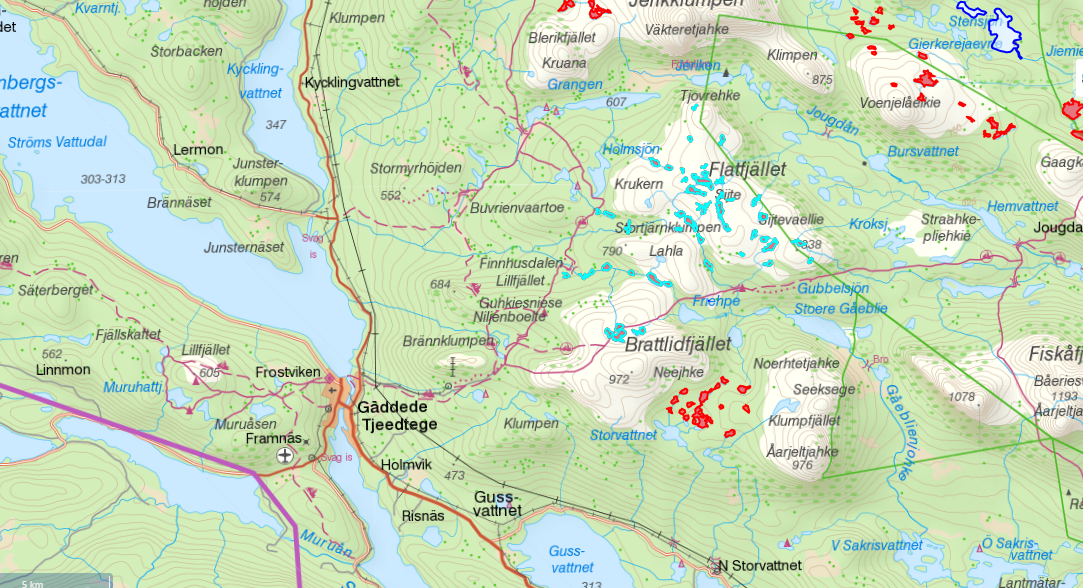 Nordlikortet - the Nordli licence - Fishing in Lierne, Norway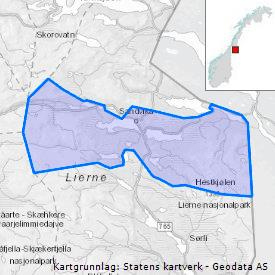 Map over the fishing area in Lierne Norway
There is good fishing on the Norwegian side as well. The closest is lake Murusjön, with the Muruån river that flows down to Hetögögeln. A great place to start. A small rowboat is available for rent by a farmer on the Norwegian side. If you want a slightly bigger boat with an engine, then you can rent it from us. In lake Muruvattnet there are: Kanadaröding (Char), Harr (Grayling), Sik (Whitefish), Gädda (Pike), Lake (Burbot), Röding (Arctic Char) and Öring (Trout). There are many fishing waters to choose from: fishing in like rivers, rivulets, small lakes and mountain lakes.
More tips in Norwegian.
Fishing with a Guide
We do fishing trips for 2 - 5 persons. We can do trips in Frostviken and also at Lierne on the Norwegian side. Please try to book 10 days before arrival.
3 nights with all meals and accommodation, fishing licenses, fishing guide and access to snowmobile / motorboat: 6590 sek / pers. Please contact us for more information and to book your fishing trip.
Right by the hotel lies lake Kvarnbergsvattnet with trout and char fishing. This is a particularly good place for winter fishing. Below Gäddede village lies lake Hetögeln, about: 500 metres from the Pilgrimshotellet. Types of fish in the local lakes are: Grayling, Whitefish, Pike, Burbot, Char och Trout. There are many small lakes, rivers and mountain lakes to discover around here all year round!