Restaurant Pilgrim
"Tasty a la carte menu with freshly caught fish and other local delicacies."
Our keywords are: Organic, near-produced, fair-trade and caring for the environment. The restaurant has a complete bar. There are always locally produced delicacies available. The Jämtland food tradition is strong and holds a very high standard. We provide a variety of vegetarian options. If you have any food allergies, please let us know.
Our dining area has panorama windows with excellent views over Lake Kvarnbergsvattnet and the mountains.
Welcome!
Opening hours: Monday - Saturday 17.00 - 20.00. (During low season, Monday - Wednesday 17.00 - 20.00.) For groups of 10 persons or more, a lunch buffée is available at 120 sek/pers. Contact us on Tel: 0046(0) 672-104 20 or Email: info@pilgrimshotellet.se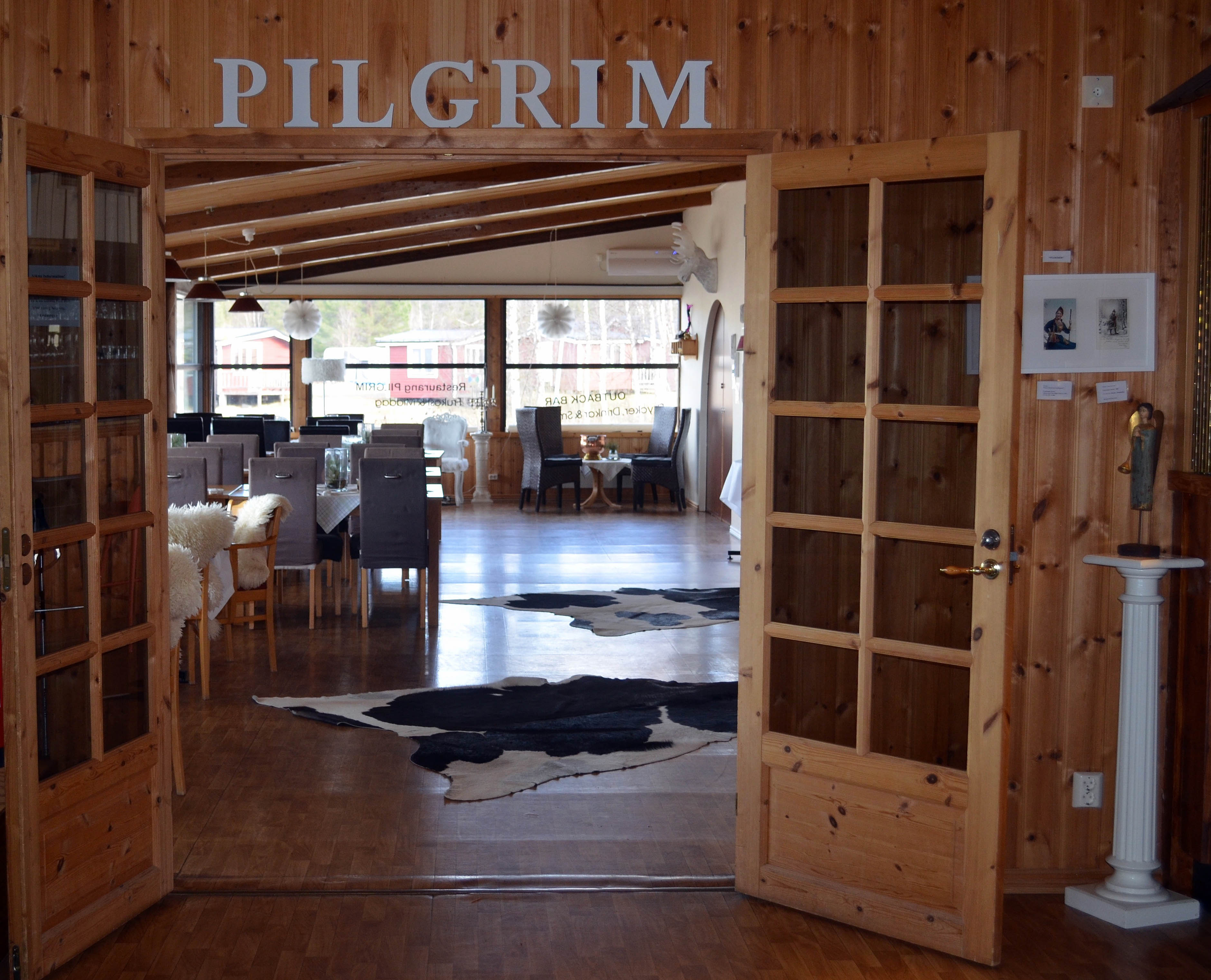 Menu
We always have at least three main courses on the menu. Röding (arctic Char) & Renfilet (Reindeer steak) are our famous specialties. The fish is carefully hand fished in nearby mountain lakes. The reindeer comes from Sapmi in Jämtland / Lapland. Our third main course is based on Älg (Moose). We also serve some simple evening dishes like Souvas burger (Reindeer) from Lappland's Wildlife, or Moose Burgers from Renån and Fågelberget Mountain fine wild sausage. Starters are also based on these fine ingredients as well as wild salmon. If you prefer a vegetarian dinner then there are good options on our menu. Any good dessert, homemade cake or ice cream can be ordered to complete the meal. We have a complete bar, with a balanced range of alcoholic and non-alcoholic beverages.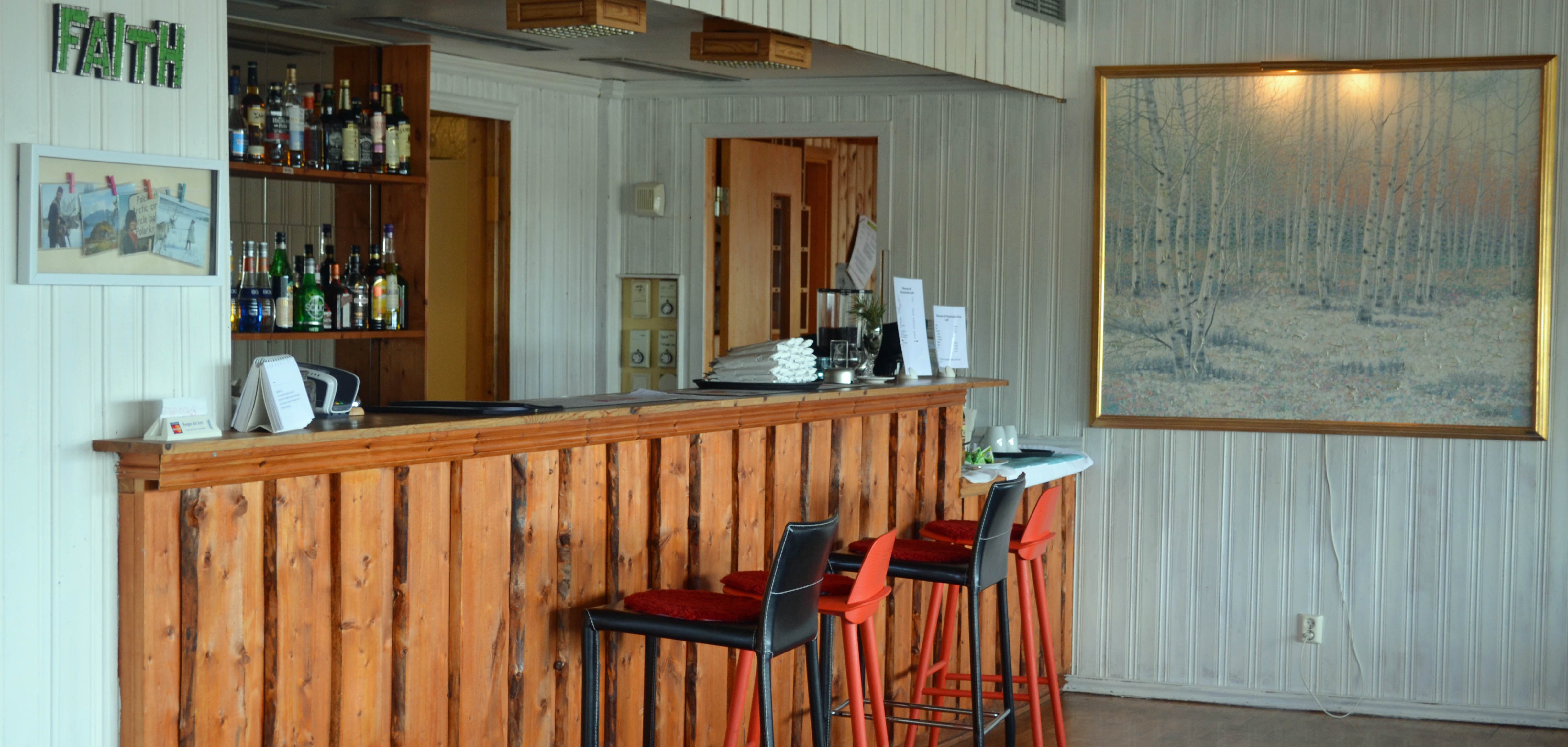 Wines
Our wine list is entirely organic. Amongst others, we have a variety of wines from ExpertWine Naturvin. Read more about these wines here in the link. All our wines are from France and Italy.
Breakfast
Breakfast is served from 6.30 - 9.00, during weekends and summer between 8.00 - 10.00. If you wish to eat breakfast with us but are not a guest at the hotel, please let us know the day before. This makes it easier for us to accommodate everyone. The price for our breakfast buffé is 100 sek. Children 50 sek.
Produce
We serve extraordinary food in our restaurant and our chef has a focus on locally produced ingredients, prepared with love and a good sense of humor. When you eat with us, you support local development and growth of the region. Our raw materials come from local Sapmi, hunters, fishermen, and are mainly from organic growers. Our suppliers include, Renån's wildlife, Lapland wildlife in Vilhelmina and cheese from Skärvången, Gårdscharken in Fågelberget and Norder's trade, to name a few. Then, of course, we have berry pickers and Arctic char fishermen who know how to forage and find the best the area has to offer. The char is cooked fresh from the catch. We shop organically from Martin & Servera and ICA Gränsbua whenever possible and from Biofood who always deliver organic produce.