Environmental awareness
Environmental awareness
We know that we inhabit a beautiful but also sensitive planet. Our organisation is based on operating as a part of a greater unity. There is always an interchange between being a user of the environment whilst at the same time an environmental caretaker. People today have an interest to explore the unexplored, and accordingly for us, we need to constantly consider receiving all those who want to visit such a place without destroying it at the same time. Here we are proud to be able to receive our guests in an environment where we all care about people and the environment. All our purchases and organisational relationships are colored by this approach. Everything from our bank called JAK, to our electricity being labelled environmentally good. The shampoo and soap supplied in the rooms are organically produced. We choose organic and fair-trade whenever possible. Organically produced means that goods are produced with regard to animals, nature, climate and people. It should be called normal production, instead, it is sadly the unsustainable that is the production norm. Our waste is sorted for recycling. We want to keep learning more!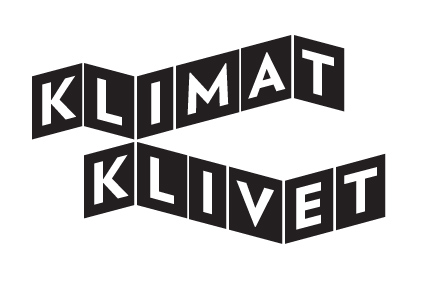 Local produce and local thinking
When we buy our produce locally, a postive cycle results. The Sami sell the reindeer that supplies food to our restaurant. The elk comes from different hunting teams. Parts of the game meat become delicacies at a local charcuterie. The Arctic char, or Röding, is fished in a nearby lake and the berries are picked from the local woods and mountains. The lamb grows up on farms in the neighborhood. Our guests shop in the local villages. Maintenance of our facility is carried out as far as possible by local craftsmen. If we grow sustainably, we hope it will help all these suppliers to grow by selling more to us. If the entire tourism industry in the Frostviken area does the same, it means that we support each other and that our guests get better service and better quality. This in turn creates even more opportunities for creativity. The goods we can not source locally, we buy with this mindset at the forefront. Organic and fair-trade. As well as a lot of vegetarian products.
Transport & trips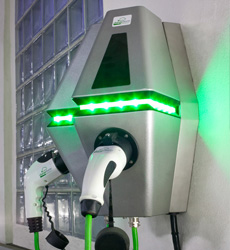 Most of our guests come to us by car. If they have an electric car, they can charge it environmentally with us. Some fly here, some arrive by train or bus. Our attitude towards traveling is that it is good for us to travel. When you journey here, you will reach an area with a small population and very pristine nature. To many, the encounter with the beauty of nature results in them starting to think more environmentally with regard to nature and the planet we live on. Sometimes it may even affect policy and business decisions. The most important thing is that politicians, as well as energy and technology companies take responsibility and switch to technologies and fuels that are easy to use and sustainable in the long run. Recreational vehicles like snowmobiles are common up here in the winter. Driving snowmobiles is a fun and rewarding leisure activity that also makes some of the wilderness available for visits, even for those who would otherwise have difficulty getting out there. Here too, technology is being developed towards more energy efficient vehicles. It is also good to know that there are large areas where you can not travel in a way other than by skis, such as Nordic ski touring and cross-country skis . We also have "spark" and bikes to lend for easier shorter trips to and from the village. We do our best in using natural resources in a caring way and in this area we can help each other.
Good environmental choice - electricity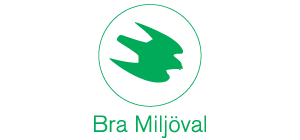 Svenska Naturskyddsföreningens (the Swedish environmental protection agency) gives a guarantee that all electricity comes from renewable resources such as sun, wind, water and bio fuels. Good environmental choice is the eco-label that makes the biggest difference to the environment, as it is the only label that demands environmental requirements for generating electricity. For example, hydro electric producers must take into account the issues for the fishing industry. We also constantly modify our premises to become more energy-efficient as much as we can. We are also in the beginning stage of constructing our own solar panel system for our roof. We also have an electric car charging station so those with electric cars can refill their batteries. Läs mer
Sustainable economy

Our business is run by a limited liability company, through which we seek a satisfactory return on activities that we enjoy. A return that means that more and more people can find their way to a beautiful natural environment, with great guides, local food and accommodation. We think it creates value for us, our guests and our surroundings. We know that quality comes at a higher price, but that it is also more sustainable. We believe the wisest to choice is to prioritise sustainability. Our main bank is the JAK Medlemsbank. We value them as they value justice and care of humans and the environment as a core part of their business. This in turn reflects on their way of handling financial issues. The bank is a tool for long-term real value creation - not for the quick use of resources. This is in line with our values and the necessary development towards the sustainable use of resources on our planet Earth. JAK Medlemsbank